The internship of the French student Thibaut Milhaud from ENSIIE University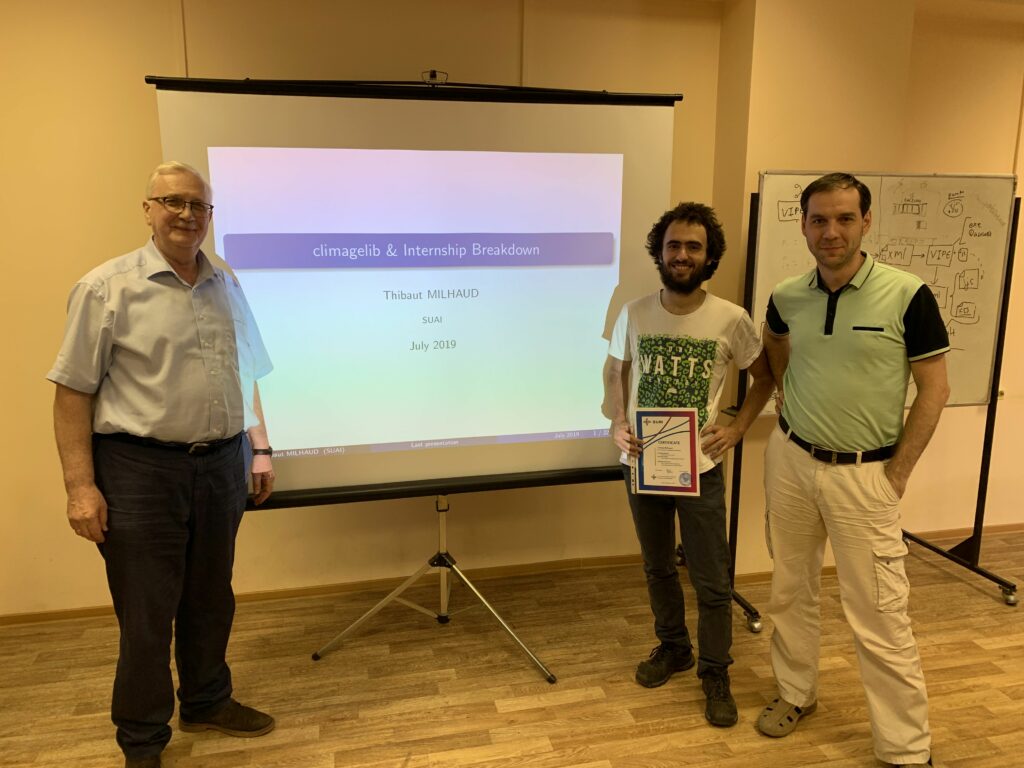 During the two months from 01.06.2019 till 31.06.2019 Department of Aerospace computer and software systems hosted the internship of a student Thibaut Milhaud from University ENSIIE (Evry, France). The internship was organized within the framework of an agreement between ENSIIE and SUAI.
During the internship, the student was offered the topic "Heterogeneous computing with OpenCL". The student studied the principles of parallel programming, approaches to the organization of parallel programs, the OpenCL language. As the final result he developed an experimental version of the software for image processing with parallel processing.
Scientific supervisor from the department of aerospace computer and software systems was senior lecturer Alexey Syshchikov, a teacher responsible for the reception – associate professor, Ph.D. Valentin Olenev.
On July 25, 2019 the project was successfully defended, it got high marks from the staff of the Department # 14 and the IHPCNT.